FEATURE OF THE WEEK
Try Our Thai Tea French Toast for Brunch!
Join us this weekend for all your favorite brunch food with a Thai twist! Like our Thai Tea French Toast with green tea, cardamom, and sweet condensed milk!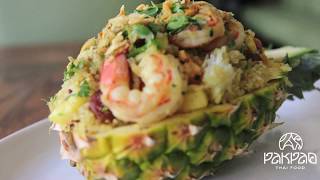 THAI be or not THAI be
Khao Pad Sapparod/Pineapple Fried Rice
#PakpaoThai #TeamARG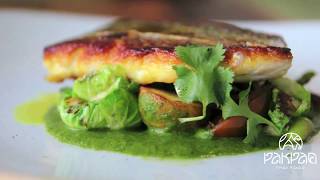 Pan Seared Sea Bass
Craving our Pan Seared Sea Bass with Chinese Sausage, Roasted Brussels Sprouts, Fresh Soy Beans, Nim Jim Puree. Yum!! Available at all 3 #PakpaoThai locations!
Pad Thai Monday!
Preston Hollow Village | Dallas Design District | Crockett Row
What is better than $8 Pad Thai and $4 Chularitas? We can't think of anything! See you soon for Pad Thai Monday!